One of WiFi Baby's best features is you can monitor your child via apps on devices you already own: iPhone, iPad, Android, Mac or PC. Since you already have your phone with you (almost) all the time, there is no need to carry around yet another device. Our iOS and Android apps allow full use of your device - you can leave the app and use email, text, other apps and still hear background audio and notifications at home or away as a nanny cam. Then just return to the app for full video and audio.
Links to Download Apps:
WiFi Baby allows parents to stay connected via apps at home or anywhere on iPhone, iPad or Android.
However, you can take WiFi Baby to new a whole new level with these awesome accessories that members of the WiFi Baby team own and endorse. All these compatible accessories can be purchased via Amazon at the image links below.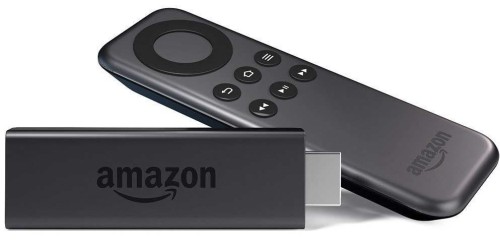 Shop: Amazon Fire TV Stick
Watch your baby on the big screen on Fire TV.  The new Fire TV Stick (starting at $39.99) connects to your TV's HDMI port and is your low-cost portal to Netflix, Amazon Prime and pretty much every movie or show ever.  No mirroring or streaming from your iPhone or Android device required.  Like the Kindle Fire, just download the tinyCam PRO app and you are all set.